SEE WHY PEOPLE LOVE COCODENSADOUS
We're excited to share this labor of love with thousands of COCODENSADO customers and we are honored to be a part of your healthy lifestyle!
4.6 Based On 40,251 Reviews
See What Customers Are Saying…
I bought it for the first time for my Grandpa who is diabetic and he said he's never had a sugar-free dulce de leche that tasted this good before! Thank you so much!!😄😄😄
I've never had something so wonderful and delicious, SURREAL. I've only tried one so far, I'm afraid to try the others, best vegan dessert I've had so far.🙈😬
My grandfather's wife cannot consume gluten, sugar or milk and she just loved the products!!
I tried it and fell in love!! 😍I had never tasted something like this delicious and this healthy before👏👏
I couldn't believe it when I opened the jar of cocoa spread from Cocodensado... "my god, it smells like brigadeiro!", I thought... Then I tasted the first spoonful... "it smells and tastes like brigadeiro!!!" Absolutely in love!
I came across your products when looking for dairy-free options, as my baby has CMPA. I was impressed with the taste! It doesn't look like it doesn't have milk, nor does it have sugar.. 👏👏
I tasted for the first time today, and my God how WONDERFUL is this? The hard thing is to stop eating, but congratulations because COCODENSADO is better than traditional condensed milk!
My son is lactose intolerant and I am still breastfeeding, and Cocodensado is what saves my craving for sweets! I love it!!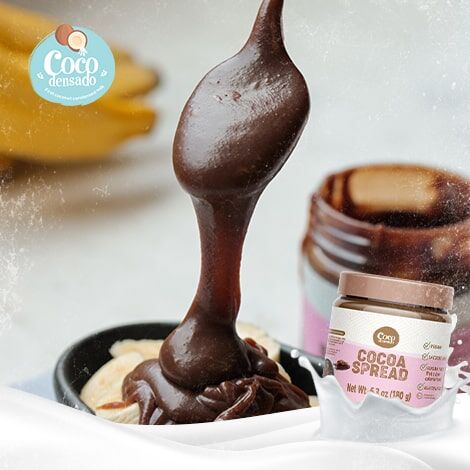 4.6 Based On 40,251 Reviews
Click on any of the images below to learn more about the Cleanest Most Nutrient-Dense Meal Imaginable:
Click on any of the images below to learn more about the First Coconut Condensed Milk Dessert in The Market: